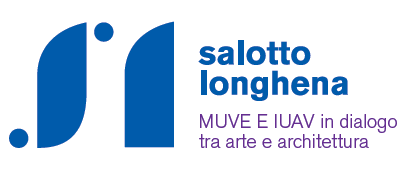 JANUARY-JULY 2016
As part of the agreement signed in 2013, the Iuav University of Venice (Project Culture Department) and Fondazione Musei Civici di Venezia (Ca' Pesaro International Gallery of Modern Art) are presenting the public with a new cycle of events (conferences, seminars, debates, workshops, exhibitions) that are the fruit of collaboration between the two institutions with the aim of promoting communication between the arts and modern and contemporary architecture.
The Ca' Pesaro Gallery will house the initiatives entitled Salotto Longhena in honour of the architect Baldassare Longhena (1598-1682), who built the magnificent palazzo on the Grand Canal that is now the home of the Museum.
The cycle will begin on 19 January 2016 (from 13.30 to 17.00) with a seminar organised by Renato Bocchi and Claudia Pirina called Spazio arte architettura. Sguardi iberici, with the participation of three important, famous architects who work in the Iberian peninsula: Carme Pinós, Fabrizio Barozzi and Jorge Ramos.
This will be followed by further initiatives, the dates of which are still to be determined, throughout 2016, offering a complement to the broader reflections on contemporary architecture that will take place in Venice on the occasion of the XV International Architecture Biennale of Venice.
By invitation only and subject to availability of seats.

Under the patronage of