Thanks to the collaboration between the Fondazione Musei Civici di Venezia and the Google Cultural Institute, the International Gallery of Modern Art – Ca' Pesaro is part of Google Arts & Culture: an online platform through which the public around the world can access high-resolution images of works of art in the collections of museums partners in the initiative, with the goal of democratizing access to culture and to promote its preservation for future generations.
For Ca' Pesaro are uploaded 50 high resolution images of some of the most representative works of the collection and the museum display. These include The Rabbi of Vitebsk by Marc Chagall, the beautiful Judith II (Salomé) by Gustav Klimt, the great paiting of Joaquin Sorolla y Bastida Sewing canvas, The Thinker by Auguste Rodin and the famous Zig Zag by Wassily Kandinsky. To remind some Italians: Felice Casorati with The ladies and the fundamental work of Medardo Rosso, Madame X and Ecce Puer.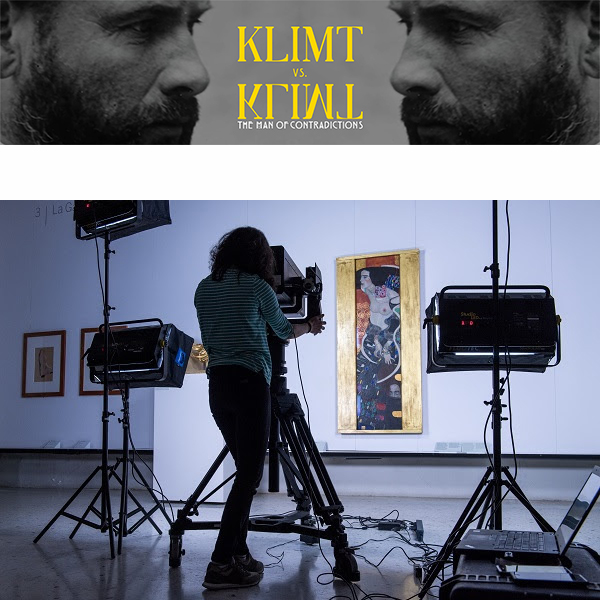 NOT ONLY!
From October 7, 2021 is online the new Google Arts & Culture retrospective "Klimt vs. Klimt – The Man of Contradictions"! The retrospective brings together more than 120 of the artist's most famous masterpieces, as well as lesser known works, and assembles an expertly curated selection in an immersive Pocket Gallery that you can experience in augmented reality on mobile or in 3D on web. This was made possible thanks to a collaboration between Google Arts & Culture and over 30 partners and institutions (with the Belvedere, the Albertina, the Klimt Foundation, the Neue Galerie New York and the Metropolitan Museum of Arts, Ca' Pesaro among them).
Ca' Pesaro is part of "Klimt vs. Klimt – The Man of Contradictions" project also with two Online Exhibit:
Venezia 1910 >
Up Close With Klimt's Judith II >
_
Explore the Ca' Pesaro Collections on Google Arts & Culture >
_
Explore Civic Museums of Venice on Google Arts & Culture: Ca' Rezzonico – Museo del Settecento veneziano; Museo di Palazzo Mocenigo e Centro Studi di Storia del Tessuto e del Costume; Museo Correr; Ca' Pesaro – Galleria Internazionale d'Arte Moderna; Museo del Vetro di Murano; Palazzo Fortuny